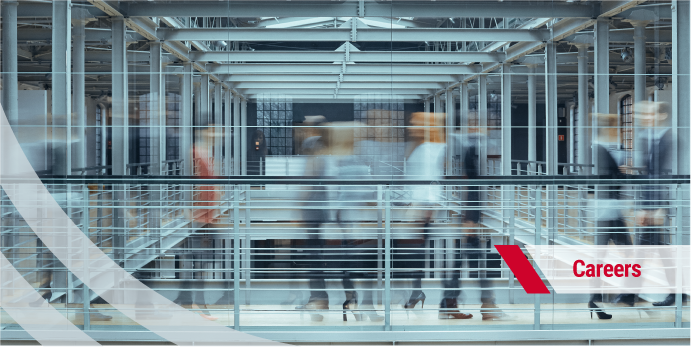 Your Start at THK
At THK, we know the future of the automotive industry will be driven by upcoming innovation. If you are interested to work at the automotive area, we can offer a variety of entry level opportunities. Explore how you could join us.
Work as professional
After gathering professional experience, you already have a concrete picture of your future job and you are looking for a new challenge. Then become a member of our THK family. We are offering professionals career paths in project business, as spacialist or manager.
Interested? Then you are invited to submit your job application online and maybe we will be able to welcome you as our new colleague soon.
Work as University Graduate
After university you now want to transfer theoretical knowledge into practice? By joining THK and growing with different new tasks and projects you could start your first career steps. If your ideas should be in line with ours, we will be glad to support and develop you.
Work as student
You are studying at university but want to gather some practical experience with a company before or after graduation? An internship at THK offers you all this opportunities. During your internship you can get new impulses, gather new experiences and make new contacts. THK will be glad to support you in your professional and personal development.
Work as students preparing your Bachelor or Master's Thesis
You are preparing your thesis and want to enrich your dissertation with insight gained practical experience and already have a concrete idea about your thesis? Then you should send us your application.
Work as Apprentice in Germany
After achieving your secondary school qualifications, you are looking for an apprenticeship to grow in your personality and to start your work life.
THK Germany offers different apprenticeships in the technical and business field, because we consider the training of young people as our most important investment in the future. If we gain your interest, check our job portal for your apprenticeship possibilities at THK.
Your first experience as Pupil
You are looking for professional orientation while still a senior class pupil or you left school already and want to get a general idea before you make your final decision regarding your future work life?
Then you should submit your application to us and get to know many interesting tasks. Submit us your online application and maybe we will be able to welcome you soon.